HOTEL PALLADIUM
www.hotelpalladium.com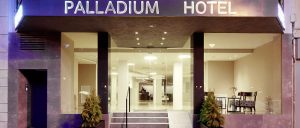 They have a promotional code named "VALUETOOLS2019" which allows participants of this congress to benefit from:
A 10% discount on our flexible rates published on our website
A 5% discount on our non-refundable rates published on our website
In order to benefit from these rates and conditions, the following needs to be accomplished:
Reservations have to be booked by each participant only and exclusively through our website: www.hotelpalladium.com
Hotel Palladium has activated a special promotional code to allow each participant of the mentioned congress to book their room/s: VALUETOOLS2019
The mentioned code will automatically offer the discounts described above (always depending on the rate you choose when booking). These agreed discounts are applied to the prices published in our website at the time of booking.
This promotional code may remain active until we achieve the maximum number of bookings we can offer for this event.
We recommend to book as soon as possible.
This special promotional code may be used for the nights before and after the event in case participants wish to stay longer.
NAKAR HOTEL
www.nakarhotel.com
[email protected]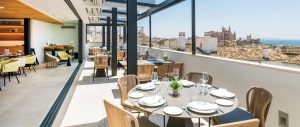 We have a 5% discount over the Best Available Rate shown in NAKAR HOTEL website when booking the rooms: www.nakarhotel.com. The number of rooms in this hotel is limited so, we recommend to book as soon as possible. The Nakar hotel is where we have the conference dinner.
In order to get the discount, you need to contact the front desk directly at [email protected] and tell them you are on the:
Event of the 14th of March for VALUETOOLS (that is when the Gala dinner will take place)