1. See three major sights in one square
Standing in the middle of the magnificent piazza San Marco is an experience in itself: Napoleon referred to it as the 'drawing room of Europe', apt today as, at times, it appears that much of Europe's population is crammed into this great square. But it's St Mark's basilica (Basilica di San Marco), often seen as the living testimony of Venice's links with Byzantium; Doge's Palace, once Venice's political and judicial hub; and Torre dell'Orologio, a clock tower built between 1496 and 1506, that are, not just the square's, but some of the city's main attractions.
See all major attractions in Venice
2. Get around in a gondola
No trip to Venice would be complete without a punt down one of the city's picturesque waterways in an iconic gondola. The Istituzione per la Conservazione della Gondola e Tutela del Gondoliere (Gondola Board; 041 528 5075, www.gondolavenezia.it) website has recommended itineraries.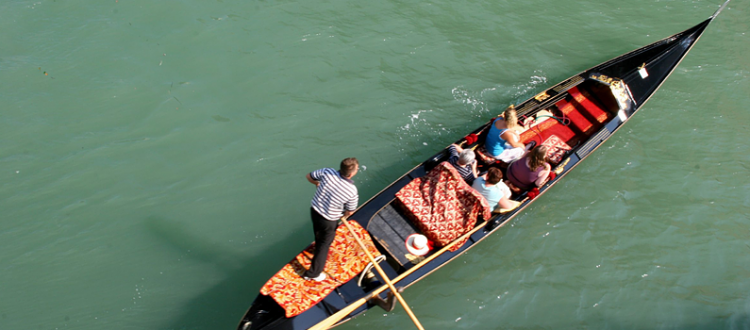 Classic gondo-larks © Olivia Rutherford
Prices below are for the hire of the gondola, for six passengers or less. Having your own personal crooner will push the fare up.
8am – 7pm €80 for 30 mins. 7pm – 8am €100 for 35 mins.
3. Tour the Venetian masters of art
Venice is a unique and precious repository of art. From the late Middle Ages until the mid 18th century, artists of the highest caliber left their mark all over the city and works by Venice's grand masters Titian (c1488-1576), Tintoretto (c1518-94), Canaletto (1697-1768) and Tiepolo (1727-1804) can still be viewed in situ today. See Titian's glorious 'Assumption' above the high altar at I Frari, Tintoretto's epic masterpiece 'Crucifixion' at Scuola Grande di San Rocco, and Tiepolo's monumental frescos at the Pietà and Ca' Rezzonico.
4. Drink like a Venetian – and go on a secret wine tour
To the usual Italian breakfast, light snacks, pastries and alcoholic beverages routine, Venice contributes its own specialities: the ombra and the spritz. The former is a tiny glass of wine – bianco or rosso – which is knocked back in no time and is often the whole point of a giro di ombre – an ombra-crawl around selected bacari (the accent is on the first 'a'). A spritz is an aperitivo of white wine, Campari and a shot of seltzer or sparkling water; a sweeter version is made with low-alcohol Aperol. Also flowing freely into Venetian glasses are prosecco, the bubbly white made in the hills of the Veneto region, and spento, a bubble-free version of the same wine.
And for true Venetian oenophile immersion, discover the wine cellars that only the locals know about – together with a healthy dose of chicchetti (Venice's version of tapas) – on a covert wine tour of Venice with worldwide city-tour specialists Urban Adventures.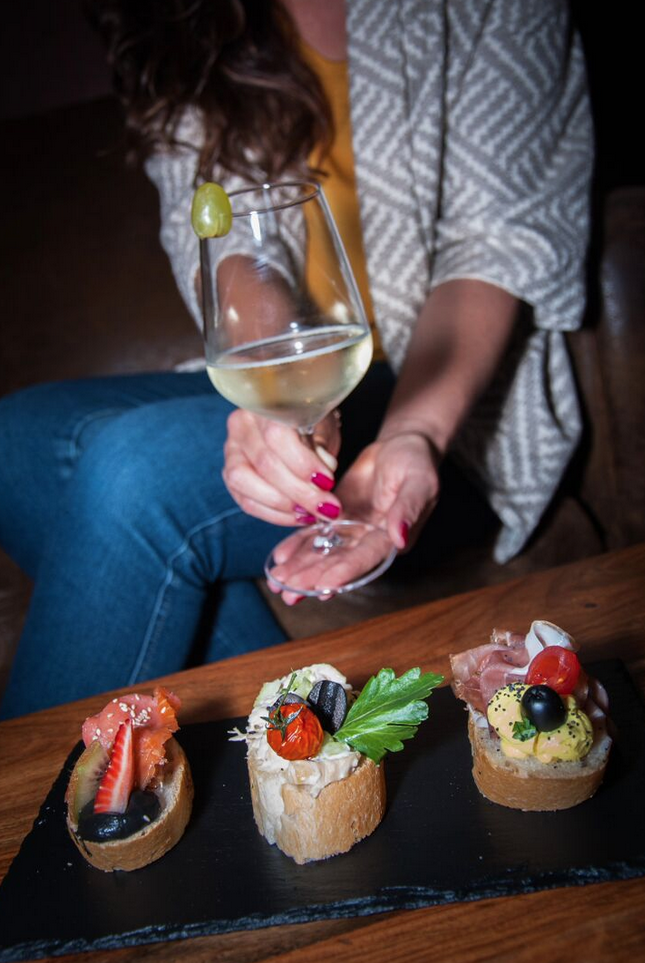 Discover more about the Venice vino scene as Time Out takes Urban Adventures' cicchetti and wine tour of Venice.
5. Get a bird's-eye view of Venice
At almost 99m (325ft), the Campanile is the city's tallest building, originally built between 888 and 912 (in July 1902 it collapsed, imploding in a neat pyramid of rubble. It was rebuilt exactly 'as it was, where it was', as the town council of the day promised). Holy Roman Emperor Frederick III rode a horse to the top of the original in 1451; these days visitors take the lift. The view is superb, taking in the Lido, the whole lagoon and (on a clear day) the Dolomites in the distance.

The view from the Campanile © Cloud Mine Amsterdam/Shutterstock
See all towers and viewpoints in Venice
6. Take a trip down the Grand Canal
The best way to take in the Grand Canal is on board a vaporetto (Venice's ubiquitous waterbus). The canal may no longer be teeming with merchandise-laden cargo boats, but it is still the main thoroughfare of Venice, and only a little imagination is needed to understand its historical importance. The three and a half kilometre (two-mile) trip from the railway station to San Marco provides a superb introduction to the city, telling you more about the way Venice works – and has always worked – than any historical tome. Every family of note had to have a palazzo here, and this was not just for reasons of social snobbery. The palazzi are undeniably splendid but they were first and foremost solid commercial enterprises, and their designs are as practical as they are eye-catching.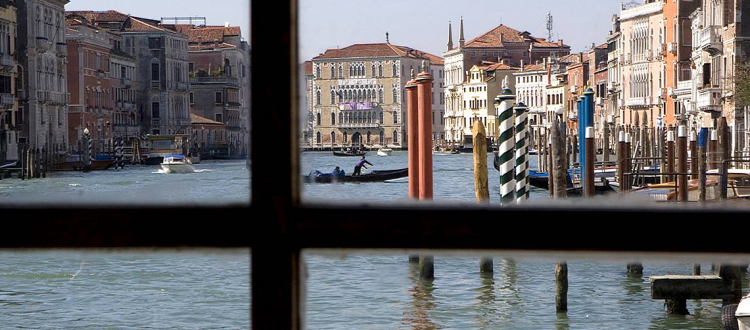 The Grand Canal © Olivia Rutherford
Vaporetto tickets should be purchased before boarding at most stops, or at VeneziaUnica offices (see Tickets and passes). If you board without a ticket at a stop where they aren't sold, you can buy a single-trip ticket on board. Tickets are for single trips (€7 – valid 60mins on multiple boats), 24hrs (€20), 48hrs (€38), 72hrs (€40) or seven days (€60). The fare for a shuttle journey (ie one stop across the Grand Canal, the hop across to the Giudecca, or from Sant'Elena to the Lido) is €4. And for an excellent palazzo-by-palazzo guide, iPhone/iPad users can download a worthwhile Grand Canal app for €2.99 here.
7. Get a taste for true Venetian cuisine
Try traditional dishes from the Veneto – like oca in onto (goose in its own fat) or freshwater lagoon fish done in saor at Antica Adelaide, get the best polpette (meatballs) in Venice at Ca d'Oro (Alla Vedova), and a strong selection of Venetian antipasti, including raw sea food, at Vini da Gigio.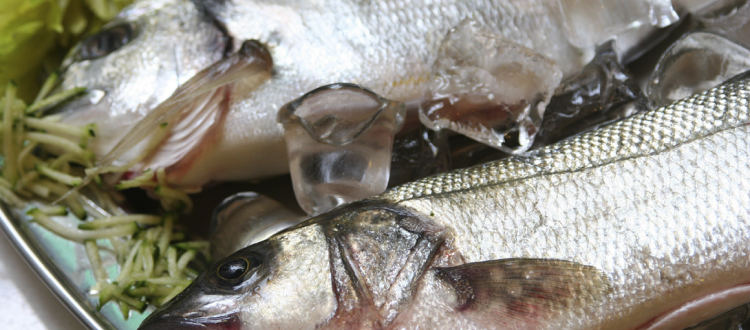 Lagoon-fresh catch at Antica Adelaide © Alys Tomlinson
8. Be seduced by the contemporary art scene
Venice has a contemporary art scene that lives up to its glorious art history. The Peggy Guggenheim Collection of 20th-century masters has long been the city's third most visited attraction, while the Punta della Dogana, which opened in 2009, brought works by contemporary giants including Dan Flavin, Jeff Koons, Jean Tinguely and Rachel Whiteread to the city.
And, of course, until November 2015, the Venice Biennale is in full force. In 2015, an impressive 89 nations sent works by 136 artists to this, the world's biggest and longest running artistic extravaganza which takes place every two years. Get involved – but not until you've appreciated our essential Venice Biennale highlights and tips from Time Out London Art editor Martin Coomer.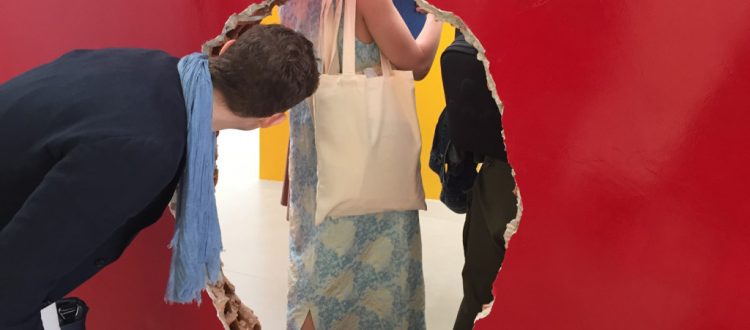 9. Experience (well-played) Vivaldi in Venice
For many, experiencing Vivaldi in Venice is an absolute must. But more discerning music-lovers might feel somewhat Baroqued out by the predictable programmes performed by local groups, whose technical ability rarely goes beyond the so-so to fairly good range. Exceptions are the Venice Baroque Orchestra, a global success, and the orchestra of La Fenice, one of the best in the country. As well as its opera and ballet seasons, La Fenice has at least two concert seasons a year. The Teatro Malibran shares the Fenice's programmes and also has its own chamber music season, with performances by the Società Veneziana dei Concerti.
Mestre's Teatro Toniolo also has a symphony and chamber music season. Most other musical events take place in Venice's churches or scuole. St Mark's basilica holds a smattering of ceremonial concerts throughout the year, with the patriarch deciding who is to attend. But lovers of sacred music should catch one of two regular Sunday appointments: the sung Mass at St Mark's (10.30am) and the Gregorian chant on the island of San Giorgio (11am).
10. Cool down with a delicious gelato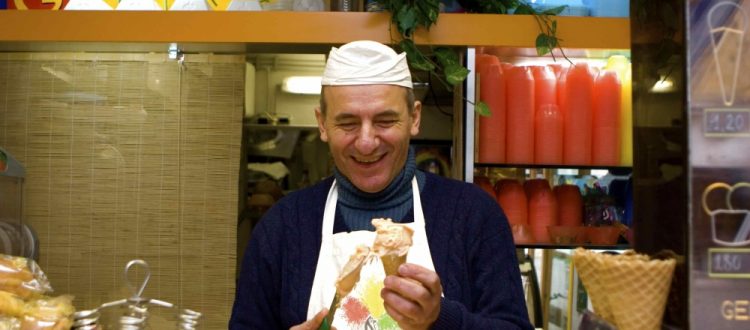 Alaska: just one gelato? © Olivia Rutherford
Most Venetians agree that some of the city's best gelato is served in Boutique del Gelato, a tiny outlet on busy salizzada San Lio. Be prepared to be patient though, because there's always a huge crowd waiting to be served. See it as quality assurance – it's worth the wait. At Alaska Gelateria-Sorbetteria Carlo Pistacchi is passionate about making ice-cream and experimenting with new flavours using only the freshest natural ingredients. Stick to tried and true choices such as hazelnut or yoghurt, or branch out to sample seasonally changing exotic flavours, such as artichoke, fennel, asparagus or ginger.
11. Go back to school
Part meeting house, part art gallery – Venice's scuole merit some study. Scuole – a blend of art-treasure house and social institution – are uniquely Venetian establishments. Essentially, they were devotional lay brotherhoods, subject to the state rather than the church. In Venice's complicated system of social checks and balances they gave citizens of wealth – but no hope of ever entering the ruling elite – a place to feel they exerted some influence.
The earliest were founded in the 13th century; by the 15th century, there were six scuole grandi and as many as 400 minor scuole. Scuola Grande di San Rocco, recently restored and reopened Scuola Grande di San Marco and Scuola Grande di San Giovanni Evangelista – were mainly drawn from the wealthier professional classes, the humbler scuole piccole were exclusively devotional groups, trade guilds or confraternities of foreign communities (such as the Scuola di San Giorgio degli Schiavoni).
The wealthier confraternities devoted a great deal of time and expense to beautifying their meeting houses (the scuole themselves), sometimes hiring one major painter to decorate the whole building; this was the case of Tintoretto at San Rocco and Carpaccio at San Giorgio degli Schiavoni. These buildings are essential viewing for anyone interested in the works of these artists.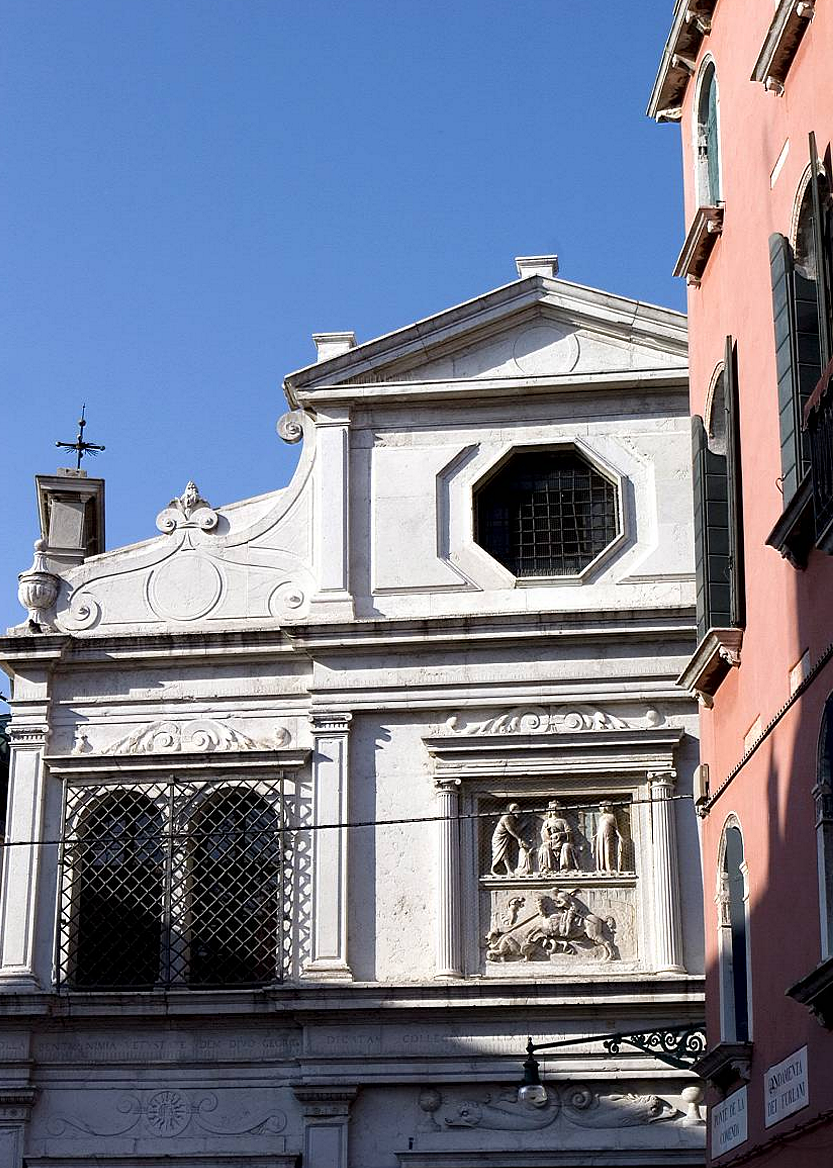 Scuola Schiavoni © Olivia Rutherford
12. Walk in James Bond's footsteps
To the east of campo Santo Stefano, campiello Pisani is overlooked by the impressive 17th-century Palazzo Pisani, now the music conservatory. The palace was used for the shoot-out at the end of the 2006 James Bond film Casino Royale. An earlier Bond came to blows in the Torre dell'Orologio. Film buffs should also recognise the church of San Nicolò dei Mendicoli from Nicolas Roeg's dwarf-in-Venice movie Don't Look Now. Other locations used include the recently opened Palazzo Grimani where the gruesome final scene was shot.
13. Try on some prison threads
Giudecca's women's prison produces some amazing goods. Behind the high walls of a 13th-century former convent on the fondamenta delle Convertite, the 80-odd inmates of the Casa di Reclusione Femminile (women's prison) run a tailors' workshop, which hit the headlines some years ago when it came up with faithful reproductions of splendid 18th-century costumes for Palazzo Mocenigo. The workshop continues to produce period costumes – for purchase, and to hire at Carnevale time – but also does a healthy business in contemporary clothes, sequin-encrusted bags, jewellery, a variety of accessories and cushions in plush brocades, all of which are on sale at Banco No.10 (Castello 3478, salizada Sant'Antonin), near the church of San Giovanni in Bragora.
14. Eat seafood you've never seen before
The lagoon city has a long and glorious culinary tradition based on fresh seafood. A writhing, glistening variety of sea creatures swims from the stalls of the Rialto and Chioggia markets into local kitchens. Going with the flow of la cucina veneta requires a certain spirit of openminded experimentation. Not everybody has eaten granseola (spider crab) before, or garusoli (sea snails) or canoce (mantis shrimps), but Venice is definitely the place to try these marine curios.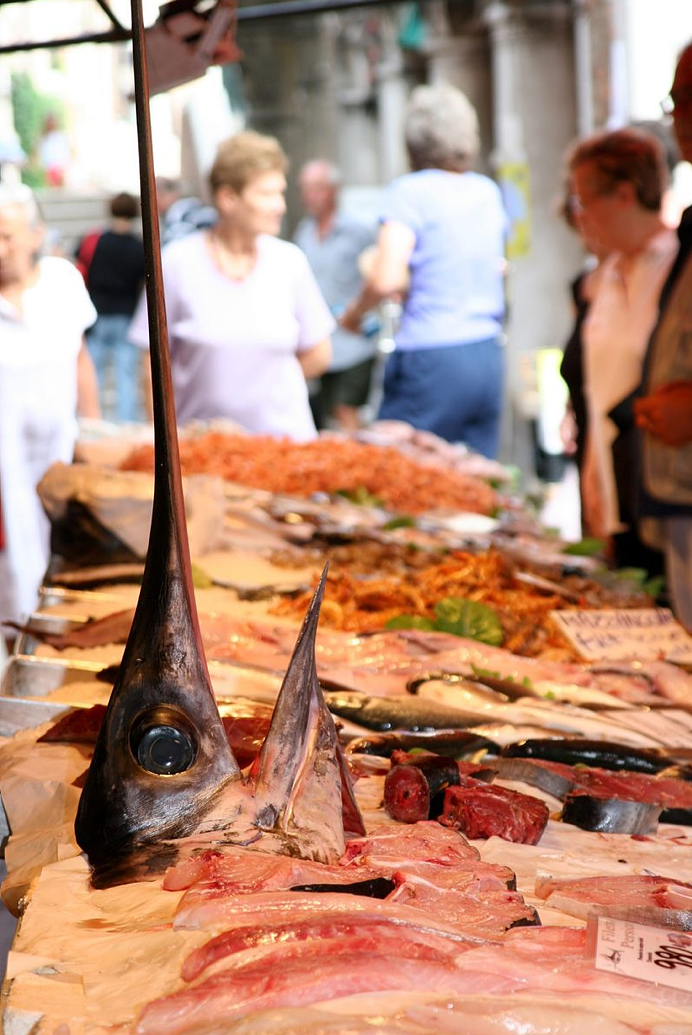 'I regret nothing': seafood safari at Rialto Market © Olivia Rutherford
15. Pick up a serenissima souvenir
In among the shops peddling tourist tack are a few gems selling genuine quality Venetian goods. Head to Vittorio Costantini for exquisite glass and original lamps, Martinuzzi for real local lace, Gaggio for fine fabrics and Attombri for sumptuous jewellery. When seeking out the real thing, always bear in mind: if it's cheap, it's almost certainly not genuine.
16. Slip on a mask and join the Carnevale
Carnevale, the world's largest and most famous masked party, has existed since the Middle Ages, but it came into its own in the 18th century. Today, visitors to the pre-Lenten event flock to piazza San Marco, where professional poseurs in ornate (and exorbitant) costumes occupy prime spots and wait for the world's press photographers to immortalise them. Venetians, on the other hand, organise private masked and costumed celebrations, or gather in smaller squares.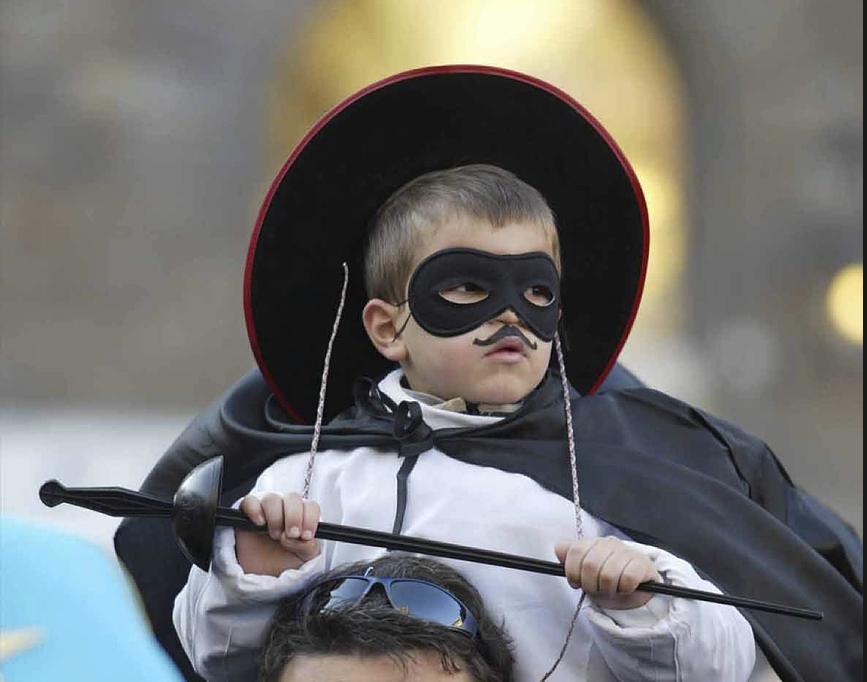 Play 'spot the genuine international criminal mastermind' at the Venice Carnevale © Gianluca Moggi
17. Take a waterside-bar break
Water, water everywhere, and some wonderful places to drink. The best waterside bars include Al Chioschetto for enjoying the Zattere, Vincent Bar for leafy lagoon calm and Taverna del Campiello Remer for a Grand Canal perch.
18. Head out of town on a quick yonder-window break
Generations of visitors to Verona have crowded the courtyard of a pretty 13th-century palazzo, gazing enraptured at a balcony cunningly tacked on to the first floor in the 1920s, leaving their entwined signatures on graffiti-covered walls and having a furtive rub of the shiny right breast of a 20th-century bronze of Shakespeare's best-loved heroine. But it wasn't until 2009 that Verona's town council had the bright idea of turning the so-called Casa di Giulietta (Juliet's House, Via Cappello 23, 045 803 4303. Open 1.30-7.30pm Mon; 8.30am-7,30pm Tue-Sun. Admission €6; €4.50 reductions) into the world's most sought-after wedding location… at a price.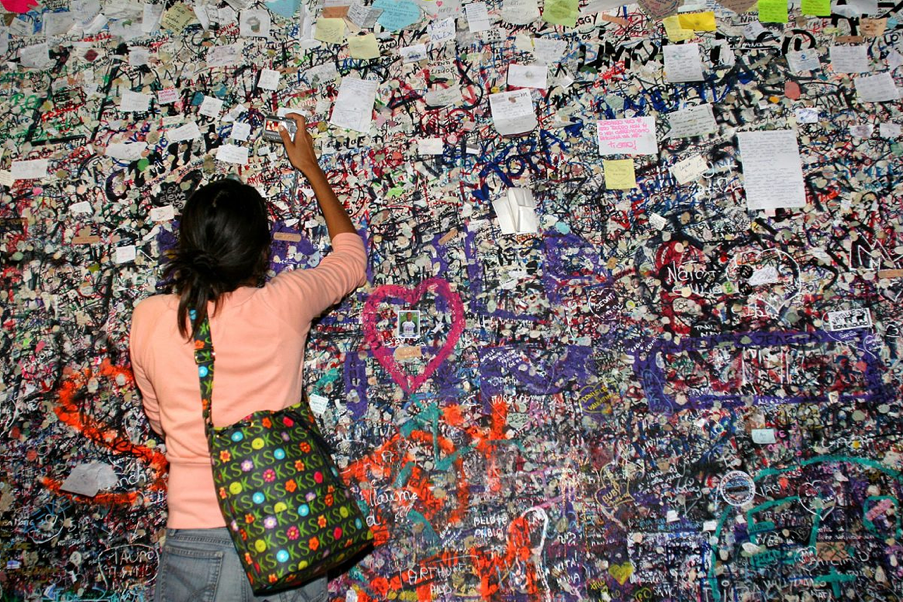 'Under love's heavy burden do I sink' © Olivia Rutherford
For a fee ranging from €600 (for local residents) to €800 (for EU citizens) lovers can tie the knot in the courtyard beneath the balcony. The various tariffs, the city council insists, reflect the different costs of the paperwork involved in getting people wed. And they can be a bargain compared to civil services in Venice, where EU citizens can pay anything from €600 to €1900 depending on the time chosen and those from outside the EU up to €4,200.
Regular train services between Venice and Verona take between 75-90mins. If you go by car, take the A4 La Serenissima motorway.
19. Take some aperitivo time
Italians are assiduous frequenters of their favourite bar for evening aperitivi. At aperitivo time Venice's cool crowd line up drinks and cicheti (snacks) in the bars at the north-western foot of the Rialto bridge. Stake your claim at a Grand Canal-facing table at Naranzaria or Bancogiro, or join the crowds at Al Marcà for an ombra (small glass of wine) or spritz. Alternatively, head to Ardidos for the coolest design or Skyline Bar for a drink with a view.
Find out more about the Venice vino scene
20. Get kitted out in Italian elegance
Once a designer eyewear shop but now with a distinctive apparel line, L'O.Ft (formerly Ottico Fabbricatore) is a one-stop shop for putting together a look of effortless Italian elegance. Extraordinary eyewear – with frames in anything from buffalo horn to titanium – continues to dominate in this ultra-modern boutique, which is run by a husband-and-wife team, optician Francesco Lincetto and designer Marianna Leardini. But in a newer upstairs space, you'll find clothes and accessories in gossamer-like cashmere and sensual silk, glittering shoes and a selection of luxurious bags that were designed by Marianna in materials ranging from calfskin to ostrich. L'O.Ft may not be able to turn you into a perfectly groomed Italian, but it will certainly help you make serious inroads into your holiday cash while trying.